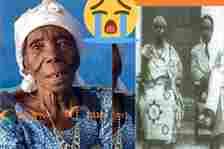 The 198 year old woman, madam Amodzie who recently came to the lime light after granting interview with Captain Smart on Onua TV that she played role in the birth of Dr Kwame Nkrumah reportedly dies.
The woman became popular in Ghana last year after she said she was the one that helped Dr Kwame Nkrumah's mother when she was five months pregnant with Nkrumah.
Her passing might be one of the shocking to the entire Ghanaians. She is reportedly to have died today, January 4th, 2021 after a short illness at Nzema in the Western Region.
Announcing his passing, Captain Smart took to his social media page to share the sad news
"198 years old woman who 🌿 played a key role in the birth of the first President of Ghana Dr Osagyefo Kwame Nkrumah confirmed dead earlier today at Nzema in the Western Region"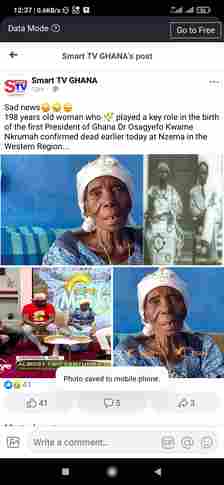 May her soul rest in peace. We extend our condolences to the entire family