An over-excited Declan Rice dropped the F-bomb twice live on TV during an interview at West Ham's winners' parade.
The Hammers are celebrating their Europa Conference League triumph with thousands of fans taking to the east London streets to congratulate their heroes.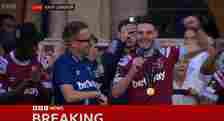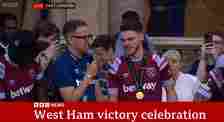 After the bus parade route finished the West Ham players and staff were taken to Stratford Town Hall to continue their celebrations.
Rice was interviewed in front of the fans but used a naughty curse word on two separate occasions, prompting the BBC - who were broadcasting live coverage of the parade - to apologise.
He said: "I'm lost for words. You hear Billy Bonds, Bobby Moore and now to lift that trophy for this football club… it's not hit me yet to be honest but it is so f****** special. I'm lost for words it's just incredible."
The first apology was issued on the BBC, but clearly Rice didn't get the memo.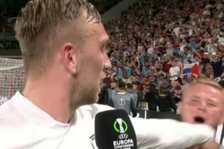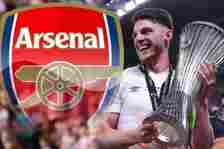 Rice continued: "These are the best fans in the world for me. Two years in a row we've had European competitions, they travel all round the world to watch us, pre-season, Europe and to be honest I didn't expect this many people here tonight.
"But it is West Ham, we're f****** massive, ain't we?! Yeessss!"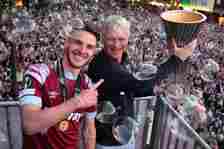 Rice may regret getting a little carried away but his overriding memories from the parade will certainly be happy ones.
The party kicked off at 7pm with the bus beginning its route at the Champions Statue on the Barking Road, which is on the doorstep of where West Ham's former home, Upton Park, used to stand.
Most read in Football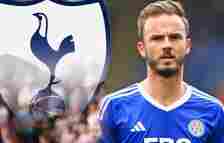 EXCLUSIVE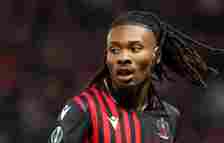 EXCLUSIVE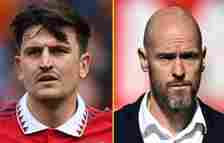 EXCLUSIVE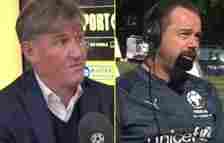 EXCLUSIVE
The chant 'West Ham are massive, everywhere they go' was heard being belted out by players and fans as the bus gradually made its way through to Stratford where thousands of fans showed their appreciation for the players.
As the team pitched up to Stratford Town Hall fans couldn't help but once again do the X-rated 'Bowen's on fire' (we'll let you sing the rest of the lyrics) chant.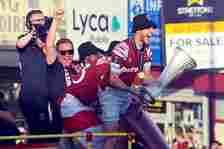 Hammers manager David Moyes had the time of his life as he celebrated his first major trophy in management and Rice handed huge praise to his boss.
Rice told Sky Sports: "I said yesterday after the game for this club I think he goes down as the best manager West Ham has ever had.
"The circumstances when he first came in, he kept us up twice. European competitions - we finished fifth and sixth - got to a semi-final, now we've won the cup.
"He deserves all the credit he gets. He's a top man and as you can see he's buzzing."